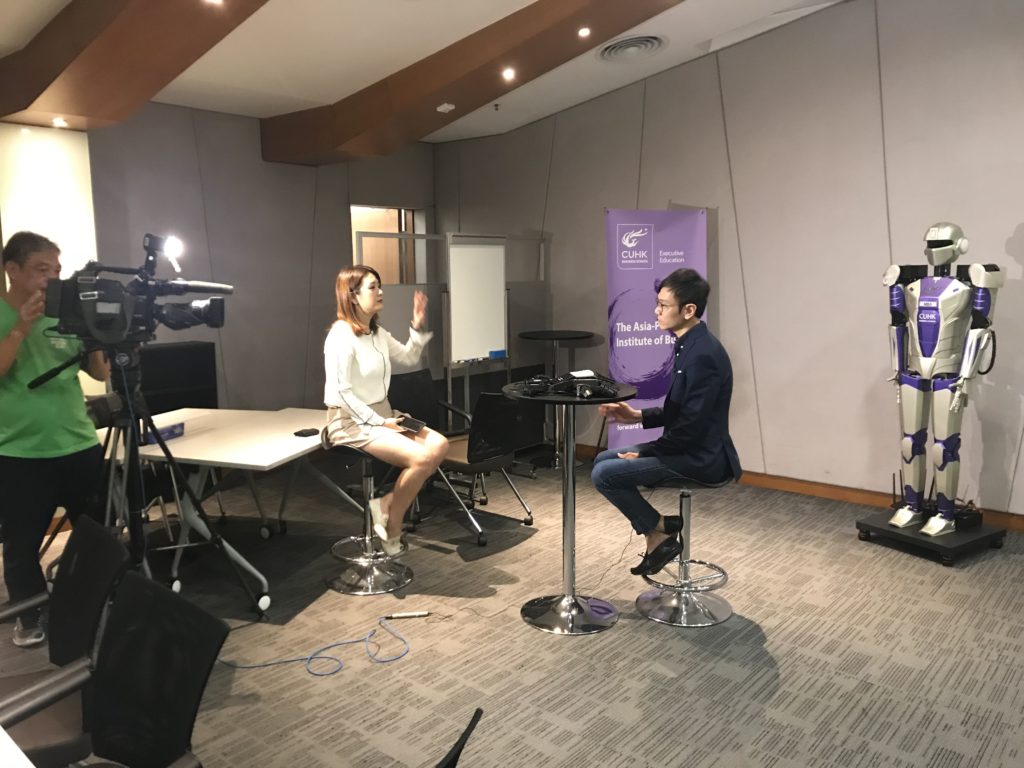 The Roborn team was interviewed by TVB News. Roborn is grateful to have many different media interviews. Roborn continues its journey to Greater Bay Area to capture different business opportunities , simultaneously, our robot footprint has been beyond that and been to other Asian countries such as Vietnam, India, Thailand and even crossed the continent to Europe and soon will land in Cape Town South Africa. We are determined to develop and succeed in bringing a local HK brand and tech into the world's platform and represent HK with this disruptive technology.
Below are the translation of the news report: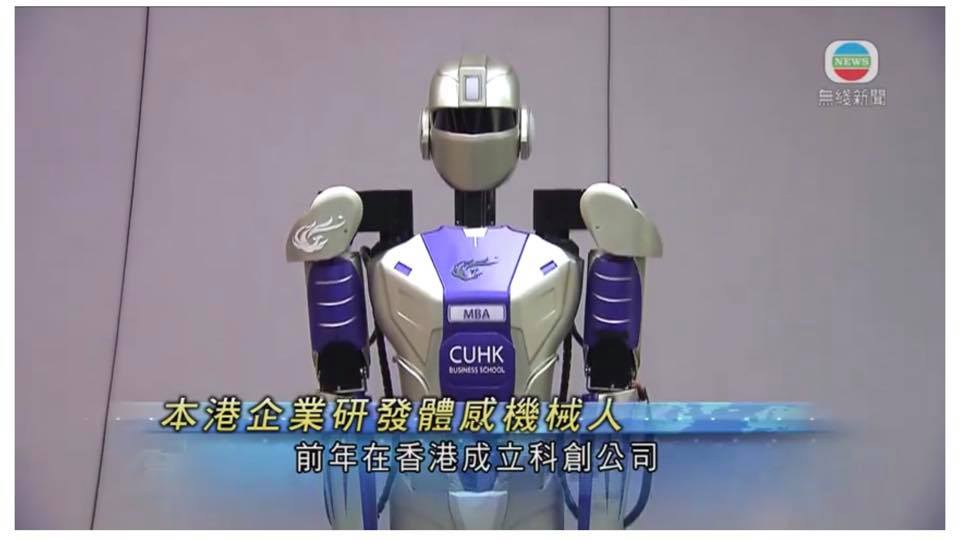 Robots are increasingly used in everyday life. Roborn Technology Ltd. has developed robots that are easy to operate with flexibility and brought the technology to the Greater Bay Area. It is expected to be used in manufacturing, 5G and other industries. Like a sci-fi movie scene, operators can manipulate robots by wearing a "glove" type sensor. Not only can you complete simple tasks such as grabbing items, but also you can flexibly manipulate the fingers and joints of robots for more detailed movements.
Eden Lu, co-founder of Roborn, said: "By wearing our sensor gears and controllers, we can control the robots in real time. There are several different transmission methods for controlling robots, including cable, WIFI, and 5G in the future. The biggest application scenario is the crisis management class, such as the bomb and blasting scene, our robots can solve the crisis on the spot through real-time judgment and action. Roborn has expanded its business to the Greater Bay Area, such as Guangzhou and Jiangmen. In the future, Shenzhen Qianhai will be Roborn's base in Greater Bay Area for further expanding the regional market with the help of local tax and other preferential policies."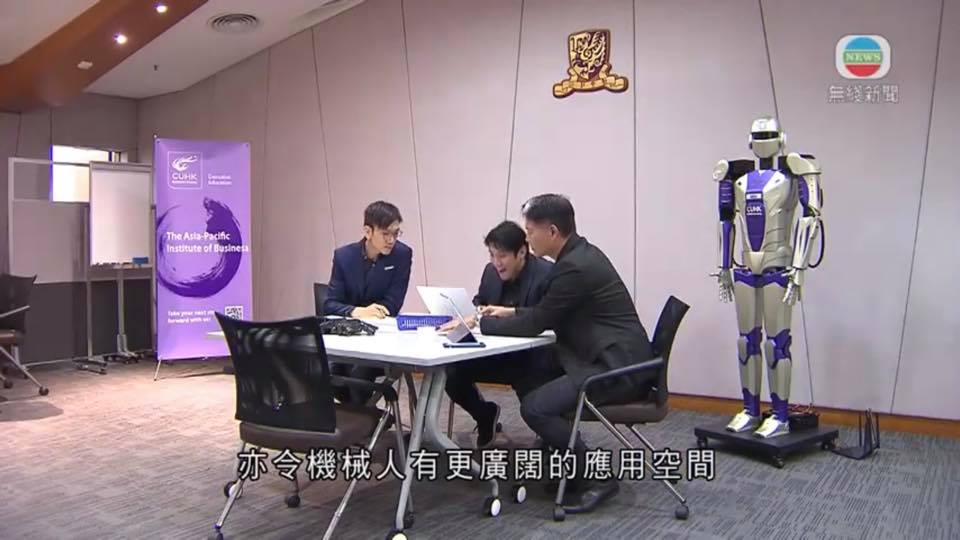 Eden said: "The current corporate income tax of Qianhai is 15% for Hong Kong, whereas 25% for the domestic corporation. In addition, there are many housing subsidy policies in Qianhai. Greater Bay Area's development is very fast with the government' s support. Greater Bay Area can be used as a springboard for Roborn to further develop along the "Belt and Road" area. The development potential is relatively faster than other places, and it is easier to succeed."
Larry Poon, a professor at the Chinese University of Hong Kong, is a member of this entrepreneurial team, providing advice on market development. He said that the planning of the Greater Bay Area has increased the communication and cooperation among technology companies and also provides more possibilities for robot technology application.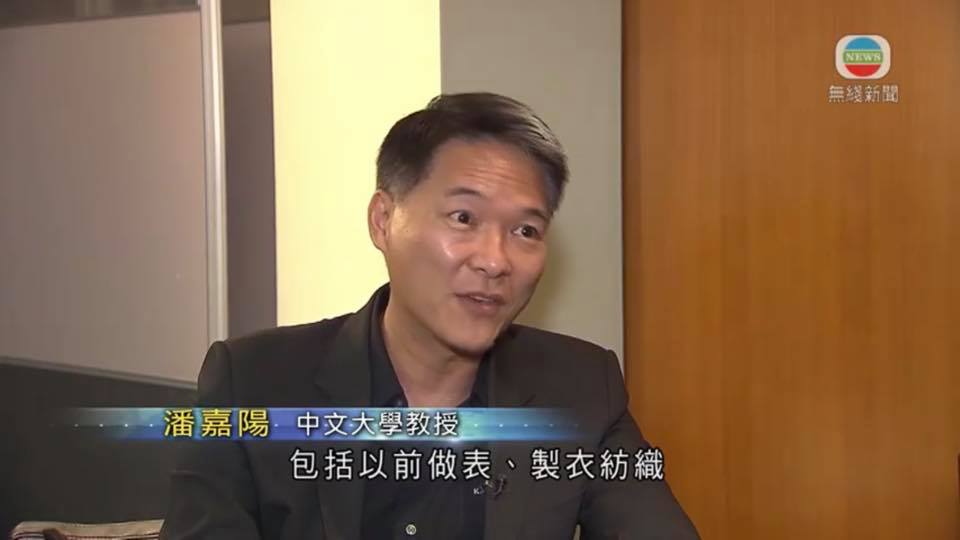 Professor Poon said: "Industrial production, such as watches, garments and textiles, toys, or heavy-duty trucks, , is actually very flourishing in the Greater Bay Area, so the market there has great potential for robot application. Roborn has close communication with other technology companies in Greater Bay Area in terms of AI (Artificial Intelligence), IOT (Internet of Things), Big Data, 5G technology and other technologies, whichi is conducive to the evolution of technology."
Source: TVB News