The Patents Registry of the Intellectual Property Department (IPD) has started accepting and examining filings under the new patent system launched on December 19, 2019.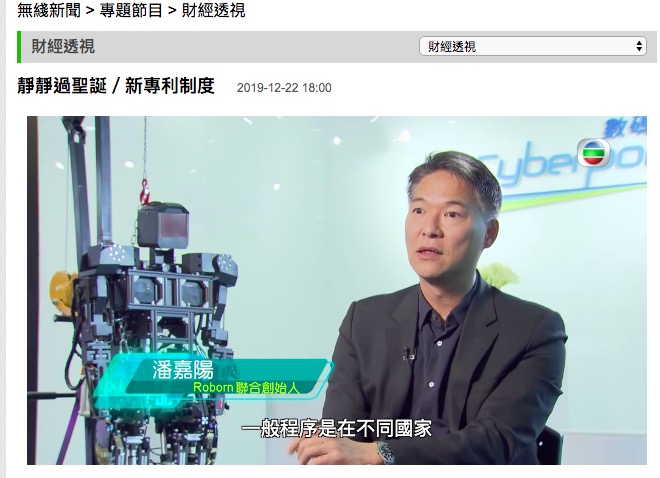 The new patent system essentially comprises an original grant patent (OGP) system which creates a direct route for seeking standard patent protection in Hong Kong with a maximum term of 20 years, as an alternative to the existing "re-registration" route. OGP applications are subject to substantive examination by the Registry for determining the patentability of the underlying inventions.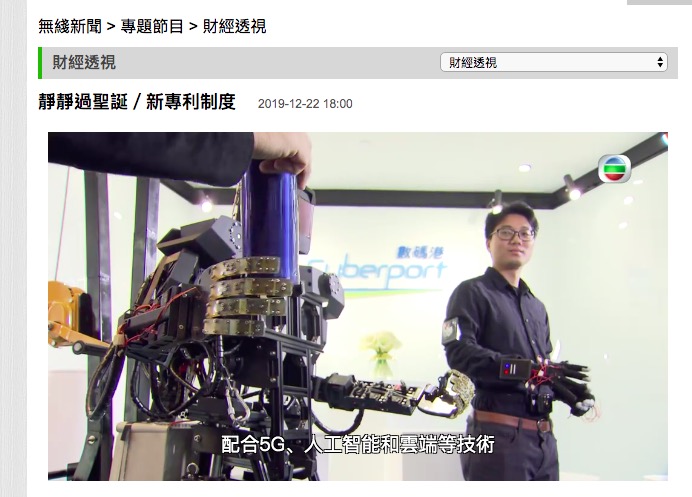 As a technology company, Roborn has been developing new technologies and proud to be owning many Intellectual Properties. In 2019, the company has submitted more than 30 entries of patent applicaiton. Roborn team was recently interviewed by TVB Financial Magazine, sharing their current patent situation and how technology development busienss would be affecte by this new patent system, as well as thoughts about what the Hong Kong governemnt could do to facilate local business to further expand to other markets in terms of patent applicaiton and recognizaiton.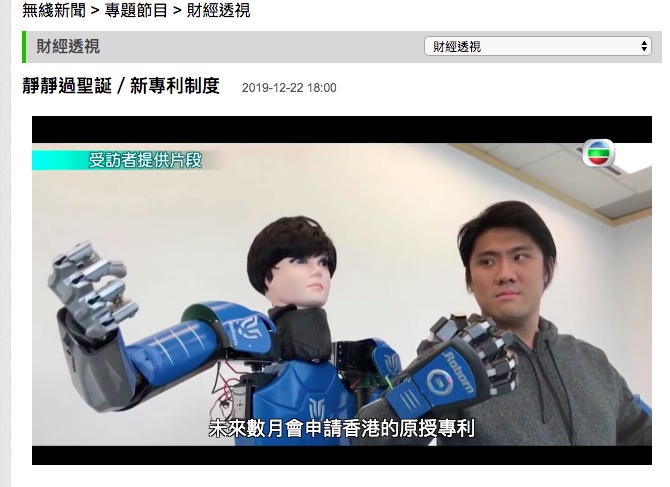 Source: https://www.info.gov.hk/gia/general/201912/19/P2019121900237.htm?fontSize=1
Video Link: TVB