Article By Norma
Photo by Ming
Edit by Leo
Below is the translation version for reference of Orange News's interview article.
06-03-2020
When robots emerge from the big screen to reality, what are our expectations for them? Will they be like Ironman, saving the world? Or will they be like Terminator, threatening humanity? Three men from Hong Kong found their answer: Robots can co-exist with human beings, and may even play a major role in epidemic prevention.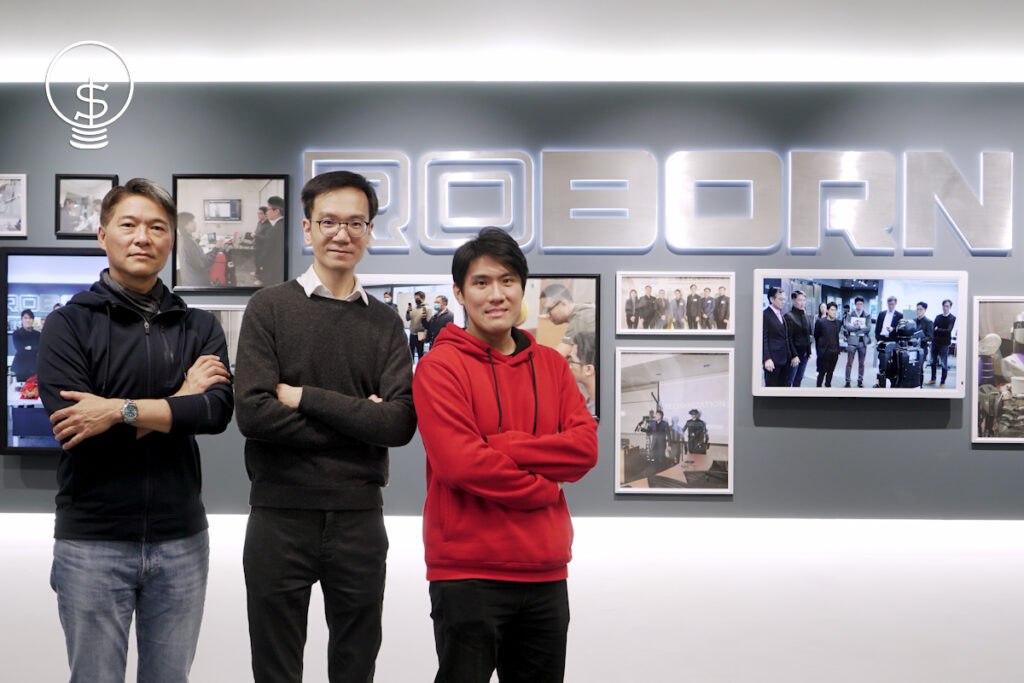 Roborn Technology was found by three local technology geeks, including Lu Li-han Eden, who majored in Economics and Finance during university; Mak Hin-yu Mark, who majored in Electronics Engineering; and Prof. Poon Ka-yeung, who was their professor when they were studying MBA.
Eden said each of the team members in the company are robot fanatics, "I used to watch 'Dr. Slump' and 'Doraemon' when I was young. Arale from 'Dr. Slump' is a robot; Doraemon is also a robot. In fact, we got different inspirations from these animes about robots."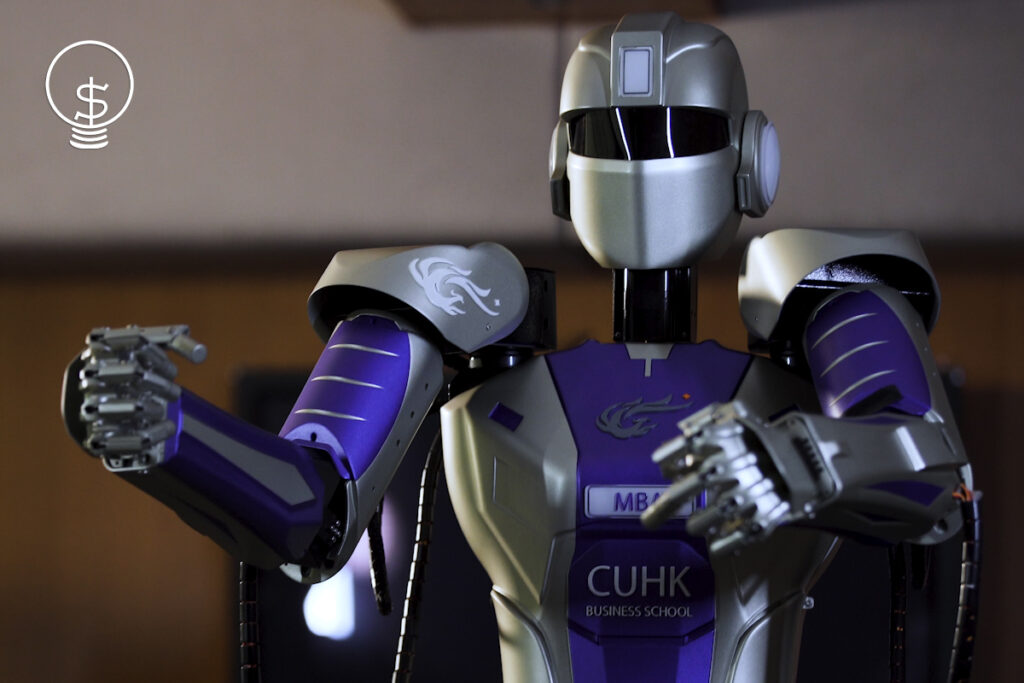 For the founders, various robots have never been absent from them at each stage of their growth. However, they realized that Hong Kong still does not have its robot brand, which is rather a pity, "When every kid, younger or older, loves robots, why can't we have our own brand (of robots)?"
During the SARS outbreak in 2003 in Hong Kong, Mark had already thought of robots which can replace medical staff in wards to do simple or risky tasks, for example collecting used clothing of patients, so as to lower the risk of medical staff being infected by the virus. He realized that, apart from saving the world in our imagination, robots can be applied to daily life and work as well. As a result, he began to develop the company's core technology, "motion sensing" control system.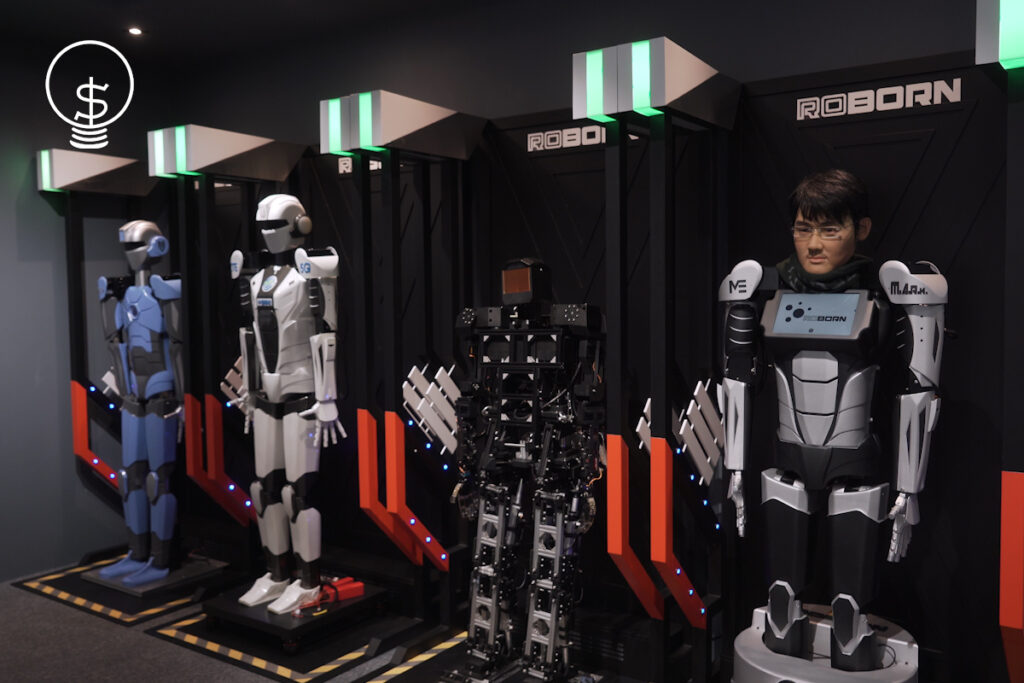 With one robotic arm, the three of them started their business in December 2017. In less than two years, the company has already built robots with full bodies, and is currently developing products with more agility. Eden admitted that the development cost in Hong Kong is relatively higher; part of the development team is located in Jiangmen and Guangzhou. As for funding, they started out by self-financing, "As of today, the required funding has already exceeded eight digits. If we only calculate robot development at the first phase, we have already achieved a balance between revenue and expenses."
As for the currently raging novel coronavirus epidemic, the company responded to the market contingency by developing a 5G Epidemic Prevention Smart Robot with agile surveillance and detection function, which has already been introduced to a local medical centre. They believe that technology innovation is a process of constant devotion. Only through constant devotion can they remain competitive.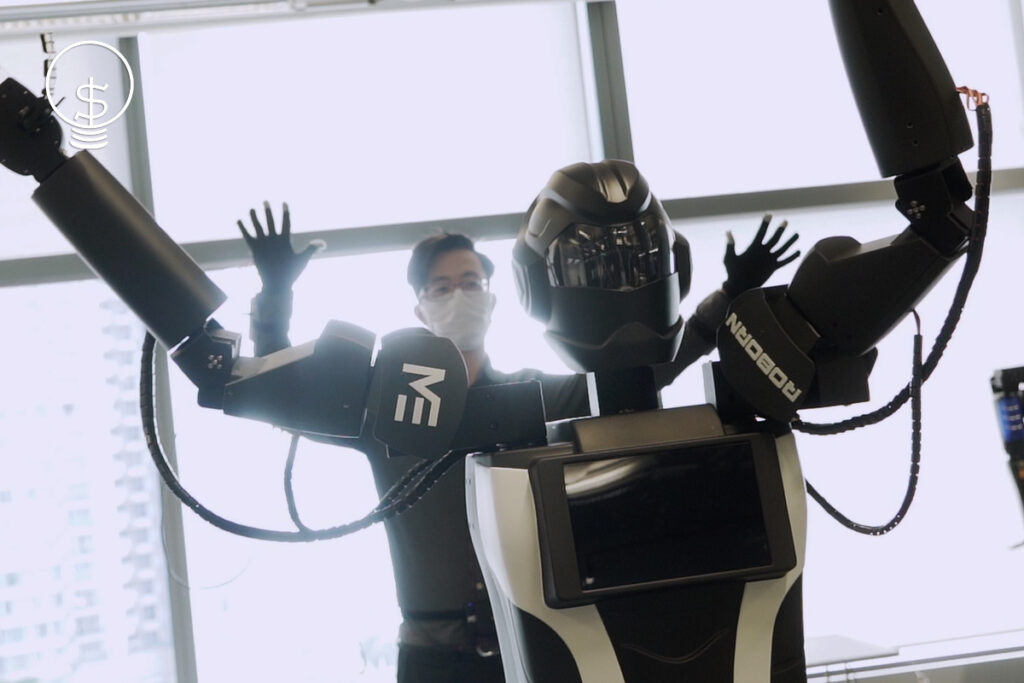 Eden introduced that their robots have been connected to wires, bluetooth, WiFi , 4G and 5G, with 5G technology being the quickest and ten times faster than 4G. He said, "Roborn's core is motion sensing, but we've now added in other four elements including 5G, AI (artificial intelligence), IoT (Internet of Things), and Cloud."
"For instance, at our homes, a robot can work on its own using AI function, and at the same time transmit data to cloud using IoT. We can know the status of the robot from remote offices and then remotely direct and guide the robot at home using 5G technology."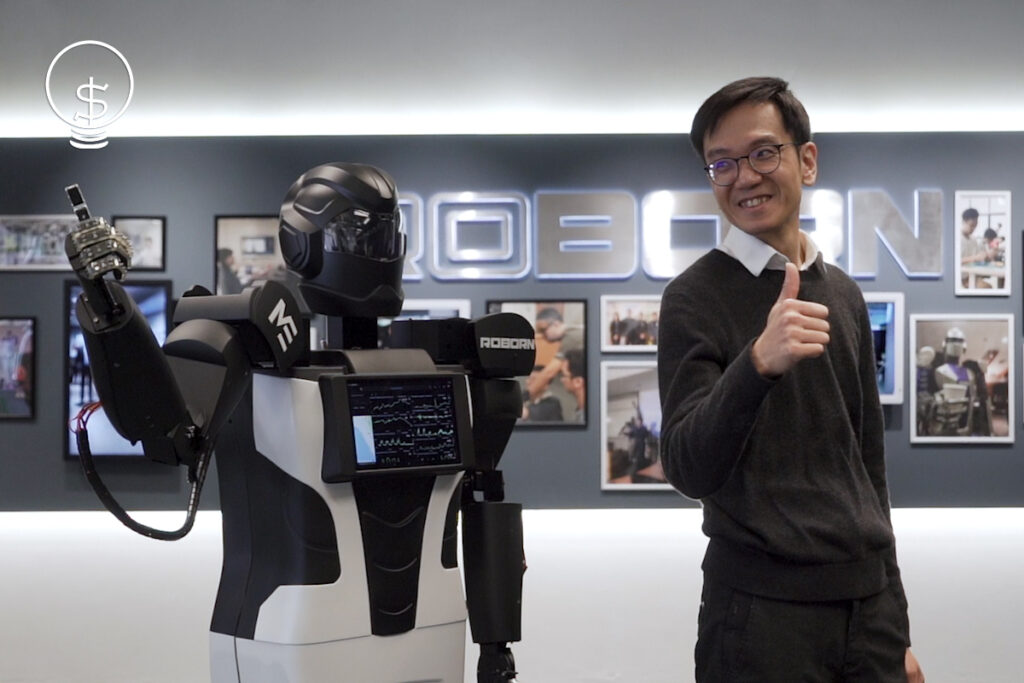 They adovocate TechanizationTM, a word invented by them, to represent technology integrating into ecologies, "Mechanization during the industrial revolution produced a series of machinery for mass production. However, TechanizationTM, which we advocate, is about hoping human and machinery to form one entity: human machine interaction and human-machine cooperation."
"In the eyes of many people, they think we are already an extremely successful company. But the fact is we aren't successful yet, because our ultimate goal is for us and robots to be just like friends, embracing each other in life," said Eden.
Source: Orange News