Below is the translation for reference of unwire.pro's interview article.
To prevent novel coronavirus from further spreading, the effective method would be locating potentially infected people in a community. In Hong Kong, a company specifying in developing robots used 15 days to develop an agile temperature detection robot which can increase the efficiency for detecting fever symptoms.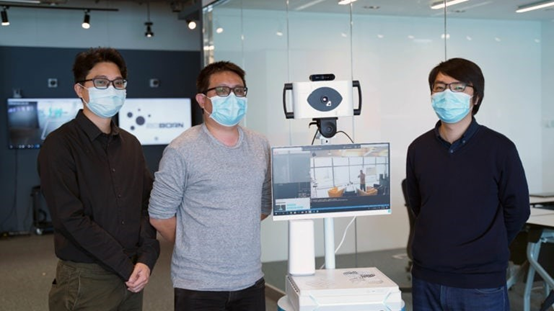 A combination of innovative technologies to facilitate agile temperature detection
This time, the robot developed by Roborn Technology combines AI, IoT, 5G and robot technology to provide an agile temperature detection solution. Engineer Manager Ling Chi Wai points out that their product has several improvements compared to current temperature detection devices we see at immigration, First of all, the infrared camera lens we normally see have a narrower angle of view and a lower resolution, making us unable to see people at the periphery in most situations. On the other hand, Roborn's robot is equipped with a 4K camera, which allows more people to fit into the camera shooting range and produces a clearer image.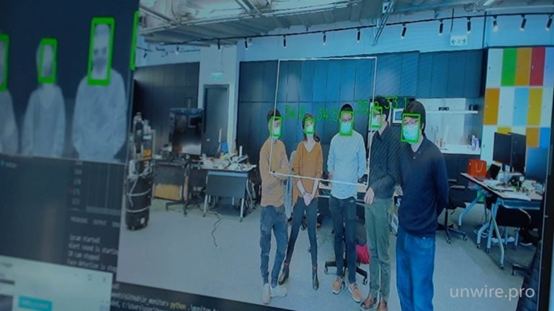 A more accurate alarm system to save human resources deployment
Moreover, the infrared sensors in most temperature detection devices will issue an alert once they detect objects with high temperature. For example, the alarm can be set off by mistake in presence of hot water, hence it will be difficult to deploy such devices at places like restaurants. As a result, Roborn team added AI to their robot, which will only issue an alarm when it senses human faces with high temperature. With an effective alarm , the system does not require staff to be deployed for long periods of monitoring, therefore decreasing manpower needed for surveillance. He further explains that the robot uses deep learning technology, which can identify foreheads even if people are wearing masks. The technology is much more practical than older algorithms.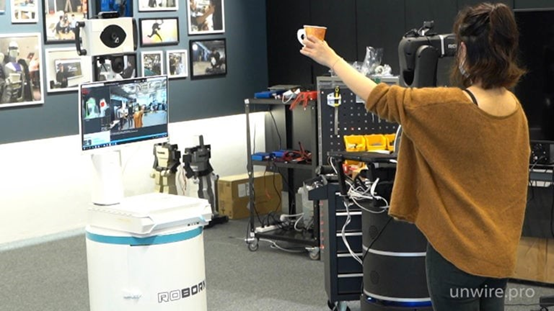 Only keeps records of people with fever to protect privacy
When it comes to privacy issues, Roborn's Assistant General Manager Ching Kwong Lung said their system is designed specifically for patients with fever. It will only keep related records of patients who have fever; no record will be kept for others who pass by. He explains with the following example: if a restaurant finds out there is a feverish person inside, the system will only record the patient and those who are nearby. If the patient is confirmed to have caught the novel coronavirus, the records will allow us to locate and quarantine the related people more easily.
Surveillance function expands applicable areas
Apart from being able to detect temperature, the robot is also agile. Lee Chung Yung, Roborn's technical director, points out that a lidar is installed at the mobile chassis, which is at the bottom of the robot. It can scan any obstacles depending on the user's scenario. The user can then set up point-to-point routes and automatic surveillance function, so that it can petrol around and detect body temperatures at the same time. The robot can be controlled remotely to different locations using smart phones or computers complemented with software or applications, making surveillance work no longer limited by geographical restrictions.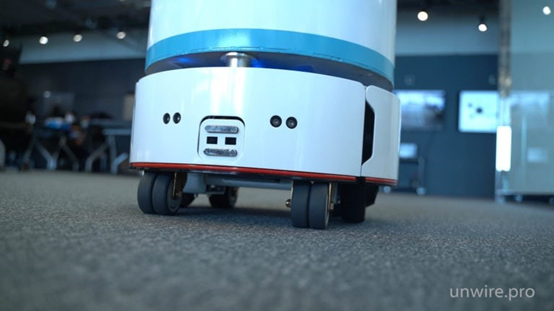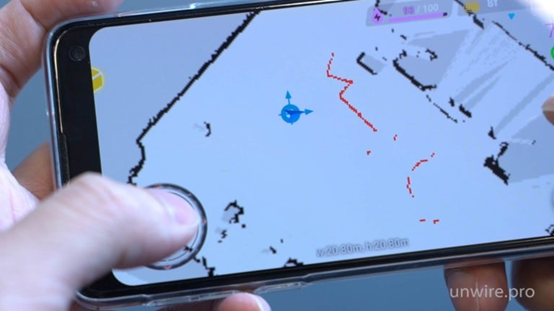 Fulfill market demand by producing in a short period of time
The Roborn team believes that at present there is a high demand for fixed temperature detection devices around the globe. However, they may not be suitable for commercial use. The team's product can fill in this void. Ching Kwong Lung reveals that there is a chance for their product to be used in shopping malls, medical centres, cruise ships, or schools. They are hoping to rollout a small quantity to the market in the coming two weeks to one month in response to the emergency.
Source: unwire.pro