(Below is a translation for the article)
25-02-2020
On 23rd Januaury, Wuhan announced its city would be on lockdown due to the novel coronavirus, which also tensed the atmosphere in Hong Kong. Mak Hin-yu (Mark), Roborn's co-founder and Technology Director, said that on the day of lockdown — two days before the Lunar New Year, his partner and the company's other founder Poon Ka Yeung called. He started to talk about business right away: let us develop an epidemic prevention robot. It needs to be able to measure temperature in real-time, keep a record of the whereabouts of people who have fever, and at the same time move about freely. As a result, ten members of the company hammered away at developing the robot for 20 hours each day, 15 days in total.
Ten members spent 300 hours hammering away to develop
Still reeling from the memories of SARS in 2003, Poon Ka-yeung said he hopes to contribute to the battle against this epidemic. He believes the key to epidemic prevention is to grasp information on "time, place, and people". "The confirmed patients had fever before. When and where have they been to? Who were the close contacts?" In his opinion, the government is too rigid when it comes to epidemic prevention measures. For example, hospitals still measure body temperature by hand. As for the infrared temperature detection devices at the airport and ports, they still require manpower for surveillance, which means it is easy to miss targets. "With today's technology, can we leave some simple operations for robots to do instead?"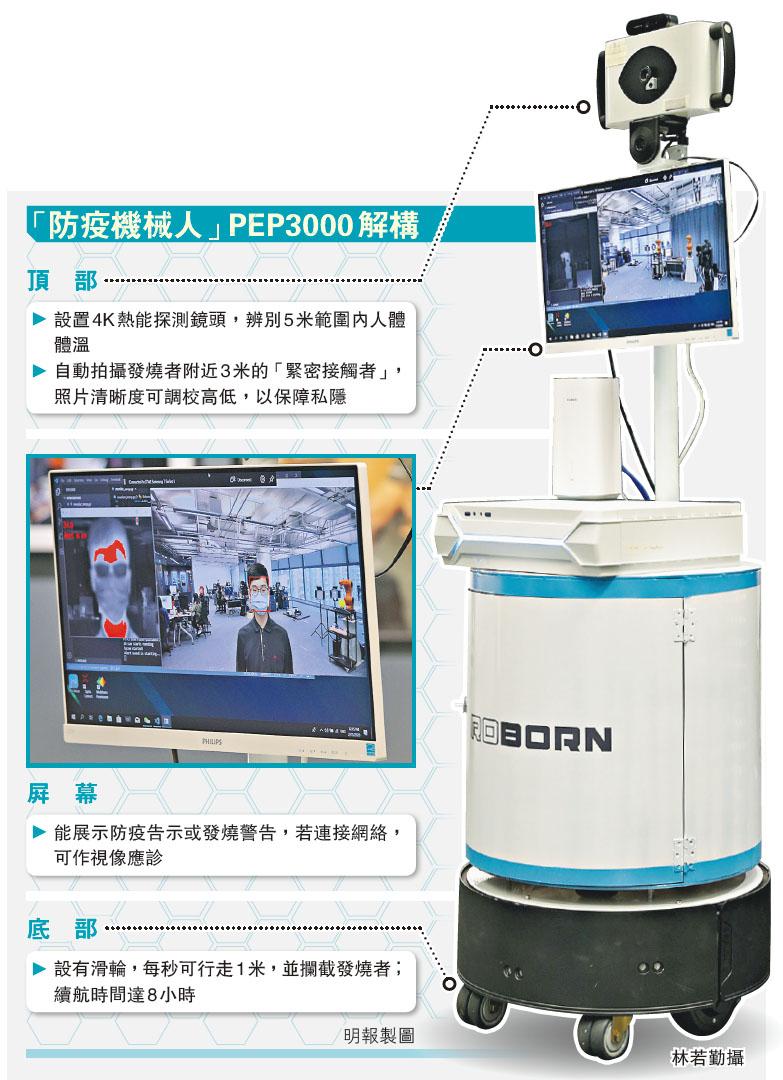 Taking photos of close contacts nearby for convenient tracking
Roborn's epidemic prevention robot targets the above pain points. Using hospitals as an example, Mak Hin-yu said the robot can surveil according to the designated route where people gather around. At its top, there is a 360 degree camera lens which can monitor whether there are abnormalities in body temperature at any time. "This protects other font-line staff." Apart from issuing an alert to feverish people, it will also take pictures of close contacts within 3 meters of the patient for recording purposes, so as to facilitate tracking conveniently. The resolution of the pictures can be adjusted according to privacy regulations as well.
Unwilling to profit from national calamity but willing to donate in case of emergency instead
As for why the aforementioned epidemic prevention robot was named "PEP3000", Poon Ka -yeung said,"It symbolizes our ten talents and each of their 300 hours, in total 3000 hours worth of blood, sweat and tears."When asked how they will price the robot after spending so much manpower and material, Poon replied that in midst of the epidemic, they do not wish to profit from it, "To gain profit, it has to be sold at at least six digits…but we hope to decrease the price when we can," he added, "If there is a hospital that lacks manpower and is in dire need, we can donate the robot in case of emergency."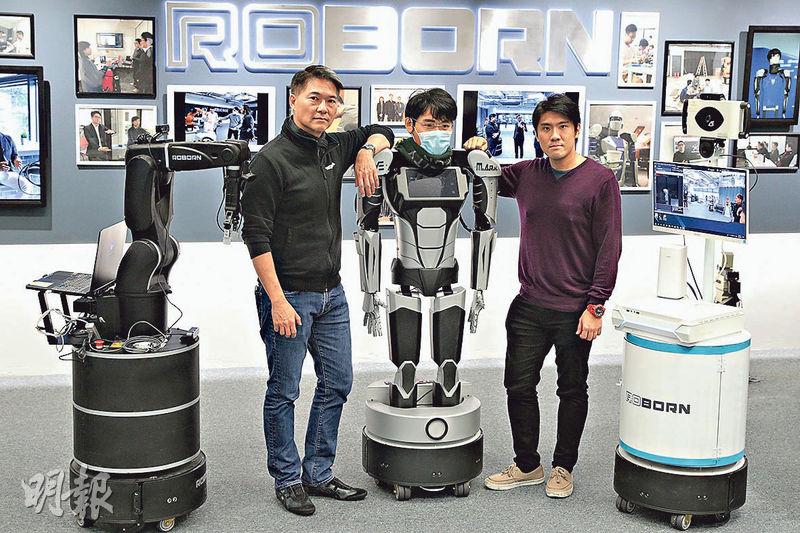 When asked whether purchasing the robot would assist in epidemic prevention, the spokesperson of Department of Health replied that the Department has always been paying attention to the latest technological advancements. They regularly review and adopt new technology when appropriate to increase efficiency.
Source: Ming Pao