Mark Mak (MBA 2011) always had a childhood dream of becoming a robot superhero. He met like-minded classmate Eden Lu (MBA 2011) while they were attending the CUHK part-time MBA programme. Fulfilling this dream, together with Professor Larry Poon, who taught in the CUHK MBA programme, they established Roborn, which collaborated with China Mobile and ZTE Corporation to successfully develop China's first 5G Motion Control Humanoid Robot. The invention has earned the company numerous technology and business accolades. The Roborn team has expanded its presence to several cities in the Greater Bay Area. None of this would have happened without an iron will.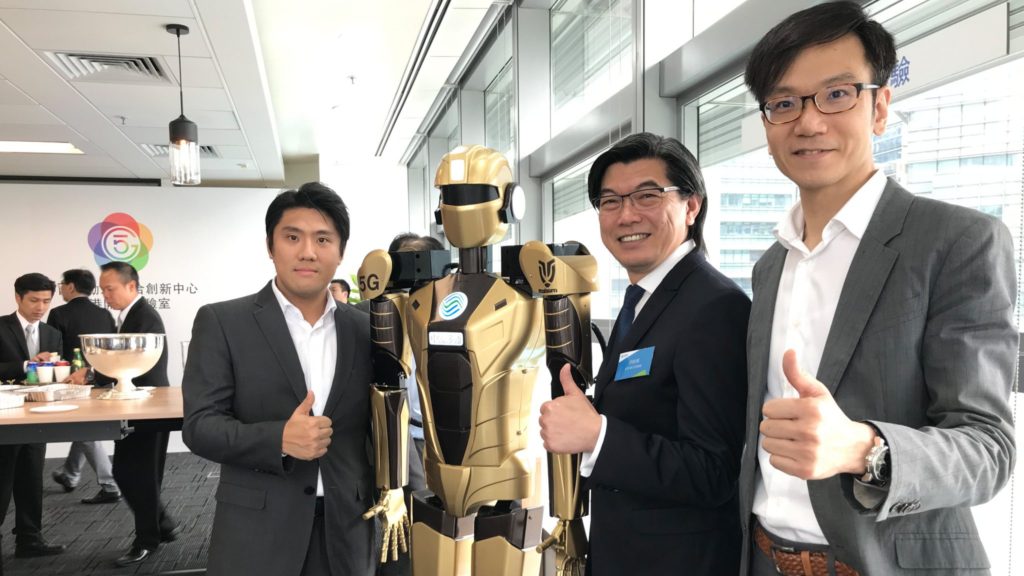 Turning Movie Scenes into Reality with Tenacity
Remember the thrilling Air Force One rescue scene in Iron Man 3? As soon as Iron Man returns from saving passengers mid-air, he is crushed into pieces. Fortunately, the real Tony Stark is not inside the robot but controlling it with motion sensor and virtual reality technologies off site. This motion sensor technology is what Roborn is all about. A human operator can control all upper body movements of the robot with just four sensors attached to the operator's body. The movements of the operator and the robot counterpart are perfectly synchronised as if they are one.
Mark, who majored in electrical engineering as an undergrad, is Director of Technology for the company. Eden, who majored in economics and finance, is CEO. Mark had been working on the algorithm and design of the robot for a few years before the company establishment. The 2003 SARS outbreak in Hong Kong and the 2011 Fukushima Daiichi nuclear disaster in Japan prompted Mark to ponder: What if a robot could perform dangerous tasks such as disinfecting a contaminated area or inspecting a disaster area? Would that reduce casualties? This aspiration motivated him to make his childhood dream a reality.
Mark has been moving toward his goal one step at a time, from the first finger, to the first arm, then to the whole robot. Along the way he had doubters and moments of self-doubt. He overcame each challenge by pressing on with sheer determination. He was not even sure if the unthinkable could be achieved until the first prototype was completed.
5G Gives Rise to the Real Robot Superhero
Besides a mission and applicable knowledge, timing is also crucial to entrepreneurship. Contrary to robots that are controlled by conventional means such as generic programming or remote control, a motion control humanoid robot relies on real-time transmission to optimise motion synchronisation and allow the operator to see what the robot sees first hand. Real-time transmission requires a frequency band with minimal delay and high bandwidth. The birth of 5G technology could not have come at a better time. It makes motion control without being constrained by distance a possibility.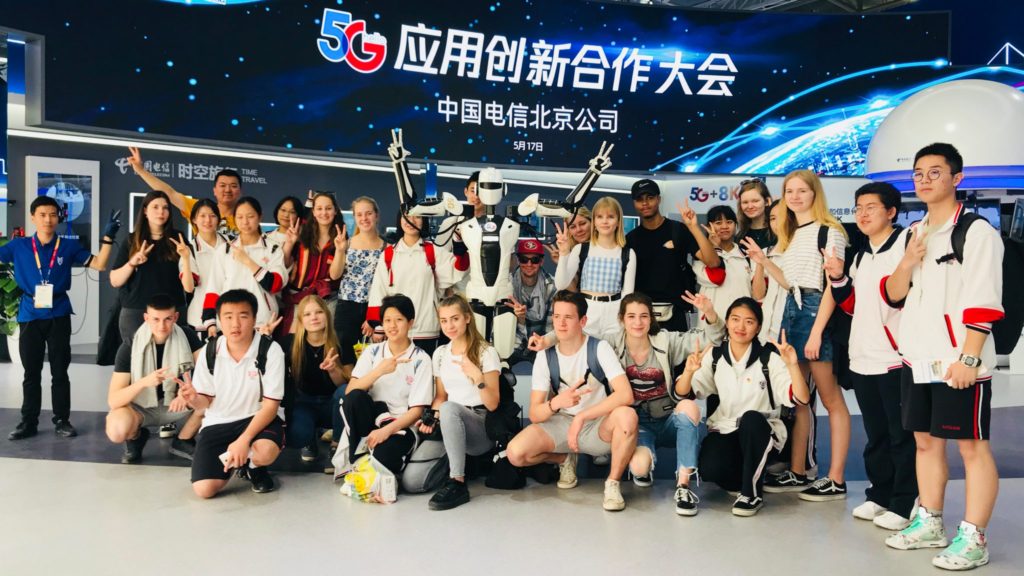 Currently, mainland China has the best 5G coverage in the world. Roborn went north to team up with 5G network service providers and infrastructure suppliers such as China Mobile and ZTE Corporation. Their product became China's first 5G Motion Control Humanoid Robot, which has been on a nationwide tour. The project received the Hong Kong Awards for Industries 2018: Equipment and Machinery Design Grand Award and Hong Kong ICT Awards 2019: ICT Startup Grand Award and ICT Startup (Hardware & Devices) Gold Award. These honours significantly raised the profile of Roborn.
Through the exchange with business partners, Roborn learnt that requirements for speed and strength in different sectors vary along the industry chain. They consequently adjusted their operation model from creating a one-size-fits-all standard robot to making bespoke robots to serve different purposes. Their largest robot has a 60cm-wide palm. It specialises in moving manhole covers or turning valves in biogas environments.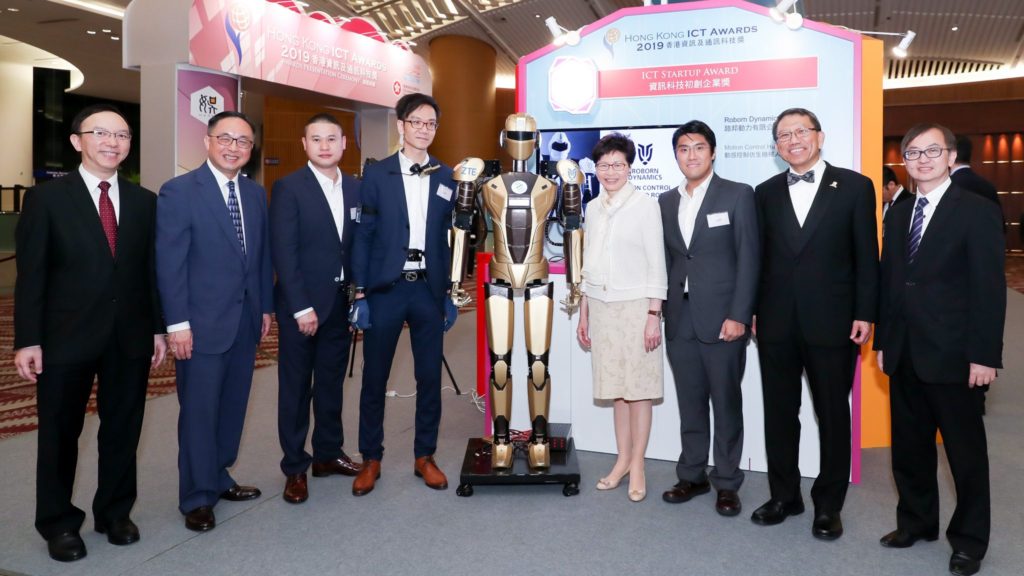 Chasing After Their Dream As a Team
Roborn has been acquiring talent in science and research and form collaborations with local universities and research institutes. Together they initiate projects that meet industry needs and offer corresponding services to local industries.
In retrospect, Roborn pinpoints three factors that have played an important role in their startup experience. Firstly, they seized opportunities and reaped the benefits of being first to market. They consider 5G a paradigm-shifting information technology. Besides motion control humanoid robot, autonomous car, and 4K livestreaming, there are many untapped vertical markets waiting for entrepreneurs with a vision.
Secondly, it is important to assemble a team with shared passion. Roborn's employees are strongly working towards the same goal. Since there are no other motion control humanoid robots in the market for comparison, they must develop their technologies in house. They can only overcome all the challenges with endless passion.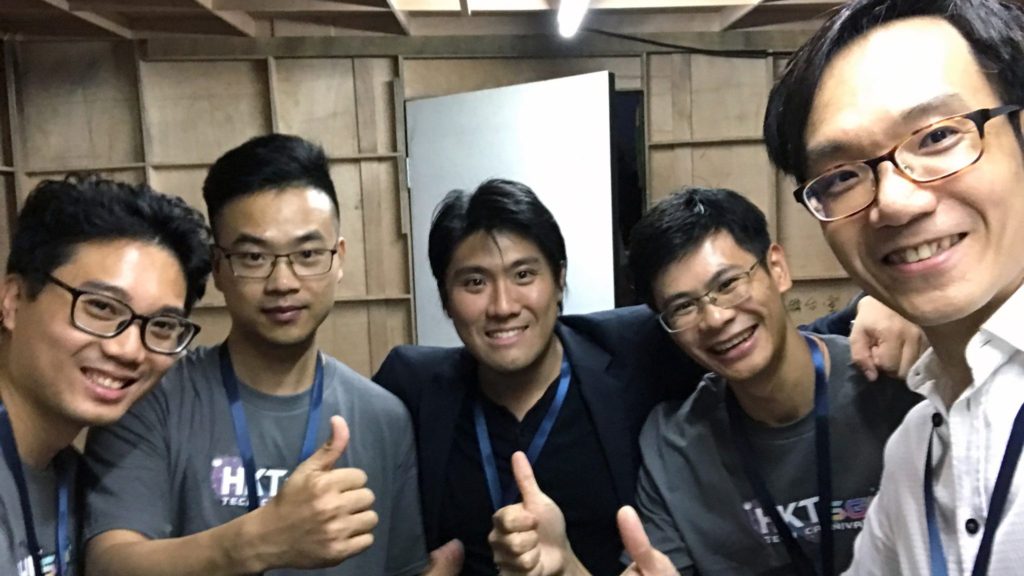 Finally, tackle problems together with your partner. With an industry chain that grows larger every day, it is not possible for the company to do everything by itself. For example, if you want to perform long distance motion control tests that go beyond municipal, provincial or national boundaries, partnerships with other organisations are indispensable.
Looking ahead, Mark reveals that the company is studying haptic feedback from the robot to operator – users will be able to sense the weight of an item picked up by the robot. The feasibility of a flying robot is another area being considered.
Roborn's story resonates with a famous quote by John Lennon, "A dream you dream alone is only a dream. A dream you dream together is reality."
Original article: https://www.bschool.cuhk.edu.hk/featured-stories/homegrown-iron-man-finds-success-in-entrepreneurship/